Hi Everyone!
I am linking up with: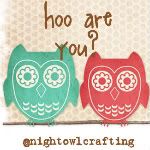 For some odd reason I love filling these out. I guess its because it covers my favorite subject, ME! I also love looking at others' favorite subjects too, cannot wait to see other posts. I hope that all of you play too!
1. Do you use an alarm clock or some device to wake you up, or do you wake up on your own?
I wake up on my own at about 8am. But, considering that I have to be awake at 4:45am, I use an alarm.
2. If you could go on any game show, which won would you choose?
Million Dollar Money Drop! Christopher is so confident that he would take all of the money, I would love to play with him and then we would be millionaires.
3. Do you prefer the weather to be hot or cold?
I prefer cold. 'Cuz then I can pile on sweaters and blankets and get warm. The opposite of this scenario could be scary for the weak-hearted.
4.What color of clothing do you wear the most?
Black or brown. Not because that is all I wear, it is just the colors most in rotation.....
5. What is your favorite color?
PINK!
While I am here I should do my Project Photo365!
Its Molly the mule! Am I cheating if I took this photo on Sunday? I decided that yes, I am cheating. But that's okay. Cuz its my project.