Hey Everyone!
Its time again for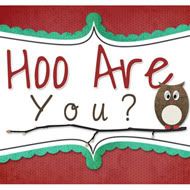 1. What did you get/give for Valentine's Day?
Nothing. In fact, Chris asked me this morning if it bothers me that we didn't do anything. No, it doesn't. I told him that I think that it will bother those who find out that we didn't do anything.....we agreed that what we did is this: I made dinner for him and he did the dishes for me. Lol, the truth but not Valentine motivated...

2. Do you have a vacation planned in the next couple of months or in the summer?
My daughter wants to go to Legoland. Grrrrr. I don't like spending $$ or dealing with crowds. I am also planning a short trip to Denver.
3. What is one thing you do to pamper yourself?
Massage Envy. And, I have a backyard hot tub.

4. What sparks your interest to other people's blogs?
Cool creative projects. Or life experiences that speak to me. I have been looking at a lot of craft blogs. I have also been reading blogs about PTSD and TBI suffered by returning veterans. I studied some Psych in school.....
5. What kind of a mood are you in today?
We are a Gemini in Cancer's cusp. There is never one mood and they change frequently. We are tired, frustrated, and lazy. We are also excited and hopeful. Enthusiastic.