Hey Everyone!
Here is a simple one - coasters made from ceramic tiles and cork. The tiles are fun, you can choose from a variety of colors or styles or materials and you can use a sharpie on the ceramic tiles to decorate. Just back the tiles with cork so that scratches and condensation don't become a problem.
You will need some tiles and some cork.
I used this household cement. I suppose hot glue would be fine as long as the coaster doesn't get hot.....
Trace the outline of the tile onto the cork then cut out the squares.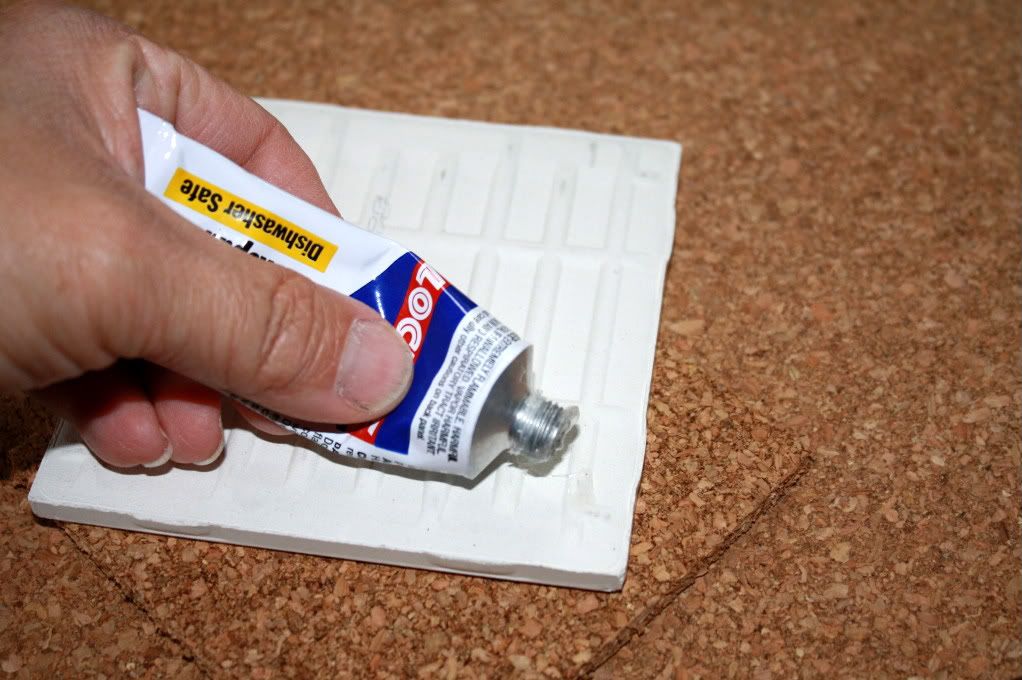 Squirt on a box outline of the glue on raised areas on back of tile.
I stacked all of the coasters while the glue dried, the weight helps to keep everything in place.
The orange and green ones are mine, the black and white are a gift for a friend.
No more water rings on my table! :-)