Hoo am I? Hint: I am the grown up one. Miz A is the little one.
Hi Everyone! I am linking up with: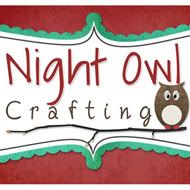 1. Where do you usually have your thermostat set at in the winter?
Right now it is at 67. For some reason, I seem to feel colder in my new house. In past homes, I set it at 62. But it is always 58 at night. I cannot snuggle into a down comforter if its too warm.

2. What room do you tend to put off cleaning until last?
Bathrooms. Last on the list generally doesn't get done for the week. I know, I know. Gross.

3. Do you like to clean with music on or off?
I've become one of those people who turns the TV on for noise. I didn't use to do this. Almost always HGTV. The problem here? I will sit down to watch my fave crushes. Genevieve Gorder, John Gidding.....

4. When do you take time to blog?
Like now, when I am at work. Shhhhhhh. Also in the car (when Chris is driving!) and weekend mornings.

5. How much time do you spend looking at other blogs a week?
Simultaneously too much and not enough. I am following so many and I cannot possibly read everyone's posts.
+/- an hour a day.