Hi Everyone!
I have a lampshade from a lamp in which I broke the base. The shade is big but it had gotten a bit stained over the years. I had been wanting to cover it in an orange or warm peachy shade. Lol, I had kept trying to make an orange skirt work with this one but it just would never lay right on the shade. Then my eyes landed on this:
The honeysuckle one on the right.
Here is the process:
I removed the top of the dress from the skirt.
Here is the shade.
Lucky me, the skirt was already the right size. I hot glued the top of the skirt to the top of the shade.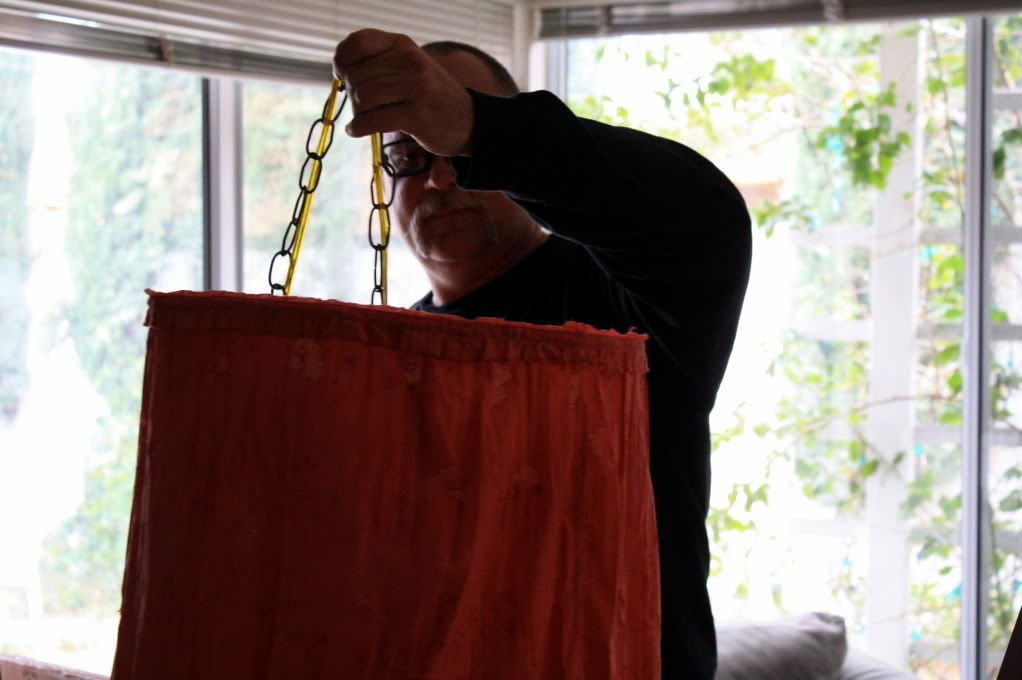 I found me a cute boy to switch out the electrical and hang it. I could do this myself, but why?
My skirted shade. Its a lotta-bit country, lol. The cute boy likes it like this. I may trim the bottom of the skirt later.